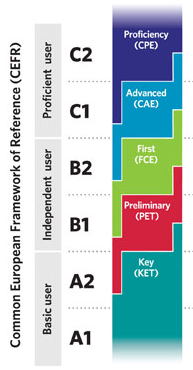 Exam preparation
We prepare for school exams and for exams for German Certificates of the
Goethe Institute,
TestDaF,
TELC
and DSH.

Private tuition
Our offer also includes grammar and tutoring for regular learning for pupils and students, and preparing for school examinations.
Conversation
We offer general conversation classes and theme-based conversation.
Work & Travel
We also prepare you for trips abroad and for working with German speaking clients. We deepen your knowledge of the culture of our western neighbours.